Benefits for Everyday Life
When we say we take care of our people, we mean it. Here are the competitive benefits we offer that empower our Employee Owners and support their work-life balance.
Time Off
3 weeks
Paid Time Off

11 Paid Holidays

3 Weeks
Parental Leave

Military Leave
(USERRA)
Health, Dental, &
Vision Insurance

HSA Option with
Employer Contribution

Wellness Programs

Member
Assistance Program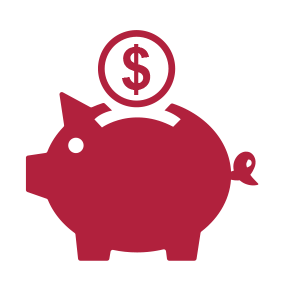 Retirement
Employee
Owned Company

401K Plans with
Employer Match

Retirement
Planning Services
Career Growth
Certification & Professional
Training Support

Leadership
Development Program

Career
Development Program

Tuition
Reimbersement

Voluntary Add-Ons
Commuter
Benefits & Parking
Reimbersement

Short & Long
Term Disability

Pet Insurance

Legal Insurance

Accident Insurance &
Hospital Indemity Insurance

Take Your Next Steps
At Highlight, providing professional development is essential. There
are many opportunities, both internally and externally, to grow in
your career and reach your professional goals.
Professional Training & Certifications
From PMP to ITIL to tuition assistance to certificate courses, we help our team members obtain certifications or attend learning opportunities to help them reach their next step.
Leadership Development Program
The Leadership Development Program (LDP) is a 5- or 6-month internal Highlight course designed to prepare a select group of participants for leadership roles within Highlight and in the GovCon industry.
Career Development Program
The Career Development Program (CDP) is uniquely designed with Highlight employees in mind. It is customized to help you build a meaningful career here at Highlight and beyond.
Want to Stay-in-the-Know?
Dont see a role you love? We are always looking for great team members. Our Talent Community offers candidates the opportunity to connect with our recruiting and internal team, receive new job openings, and more!
JOIN THE COMMUNITY