We Are Employee First.
Here at Highlight, we care about the person behind the job title. The well-being of our team affects our success as a company and as a community. We invite our Employee Owners to get involved with company events, our HighlightCARES Community Service program, and our Diversity, Equity, and Inclusion (DEI) efforts. We are always learning, evolving, and supporting one another.
Company Events
From happy hours to community
service events, virtual team lunches
to networking opportunities,
Highlight hosts a variety of
in-person and virtual events. We
prioritize inclusivity and flexibility
across our nationwide teams.
Diversity, Equity,
& Inclusion
Highlight is proud to foster a safe and
inclusive workplace, and we monitor
this with our ongoing Diversity, Equity,
Inclusion and Belonging initiatives.
Our team is continuously learning and
looking for ways to improve our DEIB
to support our employees.

HighlightCares
HighlightCares is our community
service program that supports our
local and worldwide communities.
In 2021, we served five non-profit
organizations through service work,
fundraising, and monetary
donations. In 2022 we are serving
seven organizations, selected based
on employee nominations.
Team Photos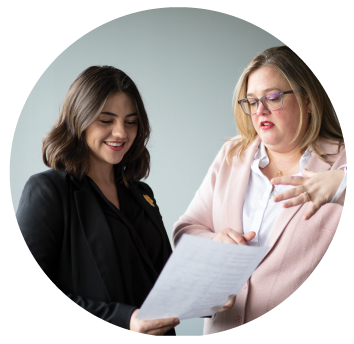 Want to Stay-in-the-Know?
The Highlight Talent Community offers candidates the opportunity to connect with our recruiting and internal team, receive hot job openings, and more!
JOIN THE COMMUNITY